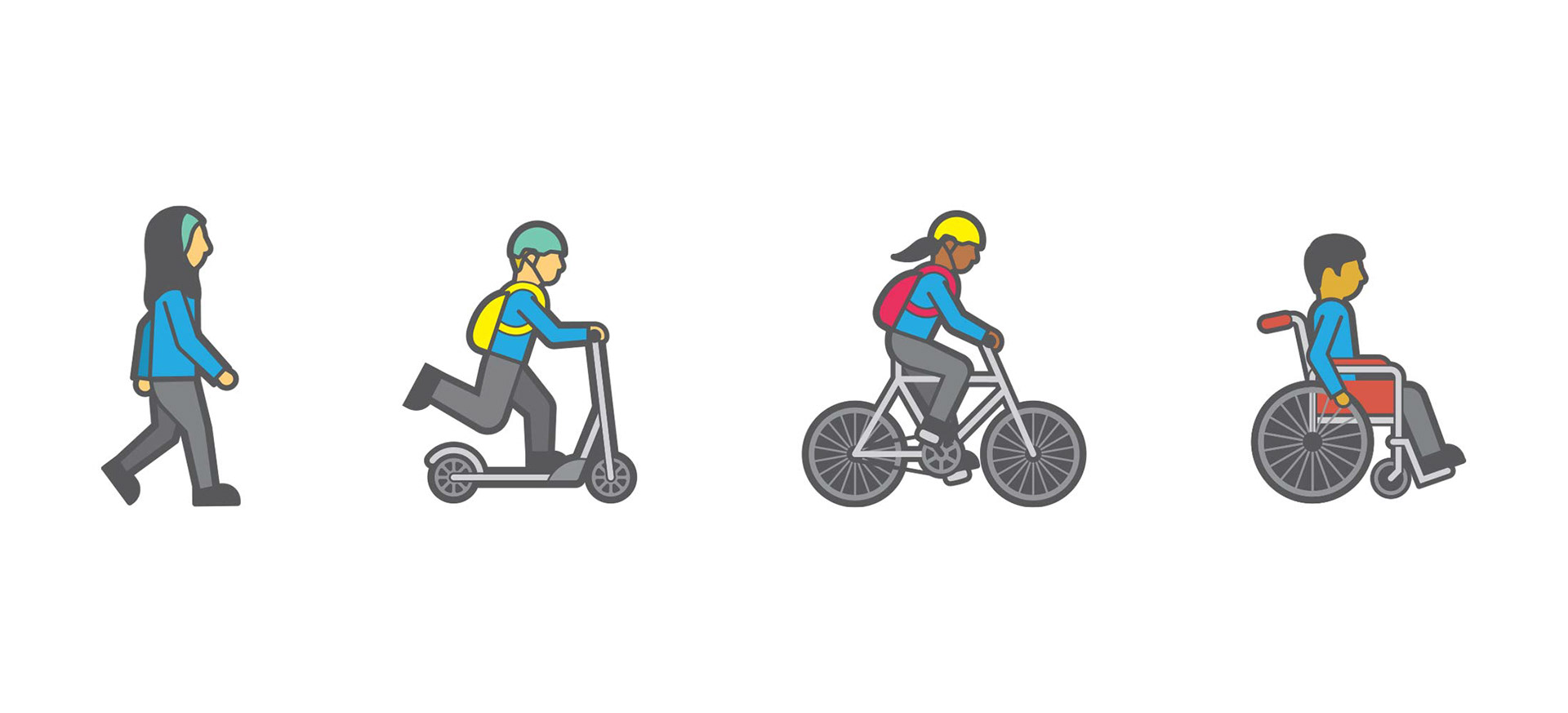 A series of 'Travel mode' illustrations were part of the solution, to aid the process of a clear understanding during the survey. These included walking/wheelchair, cycling, scooting, bus, car and train.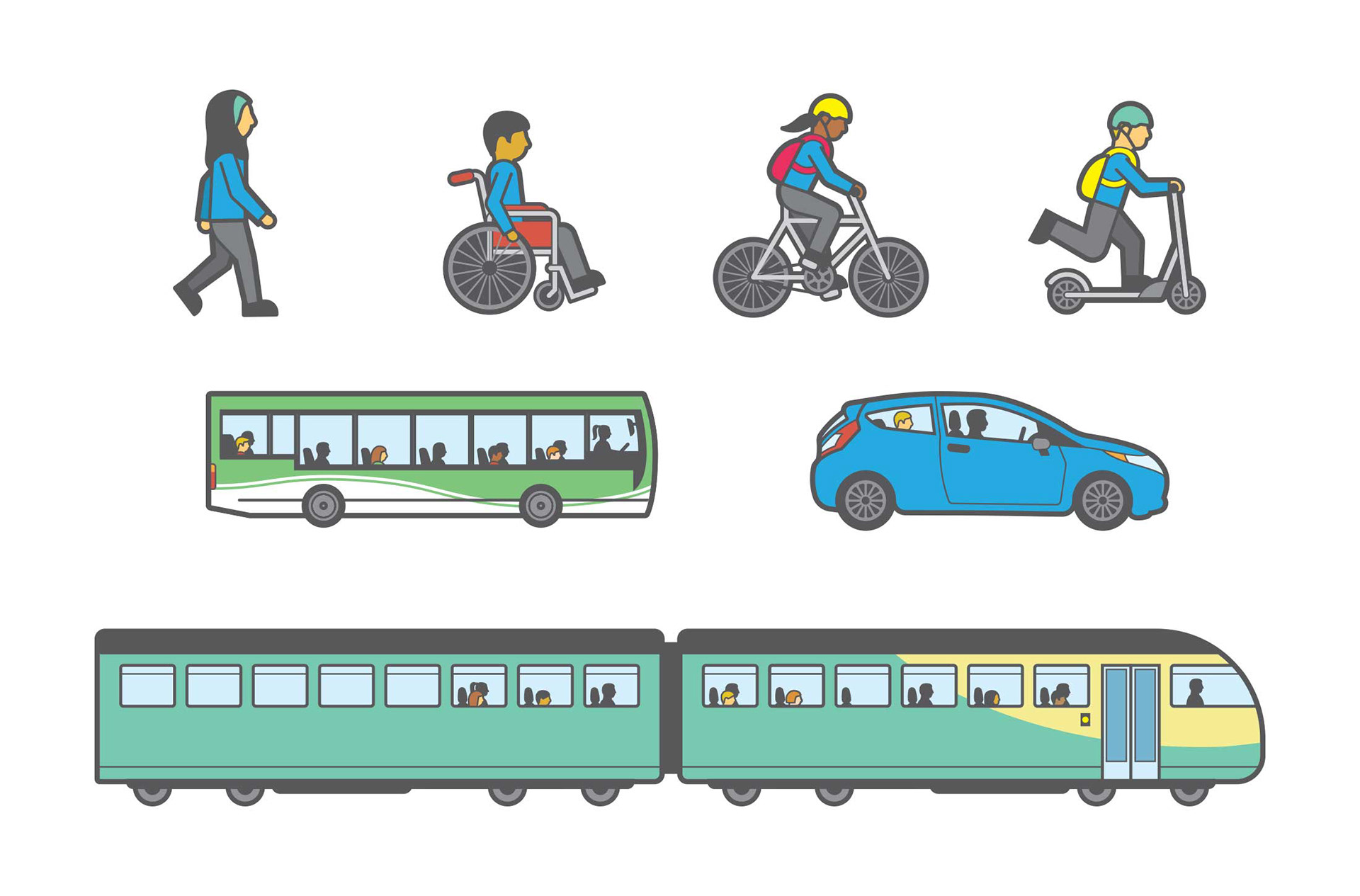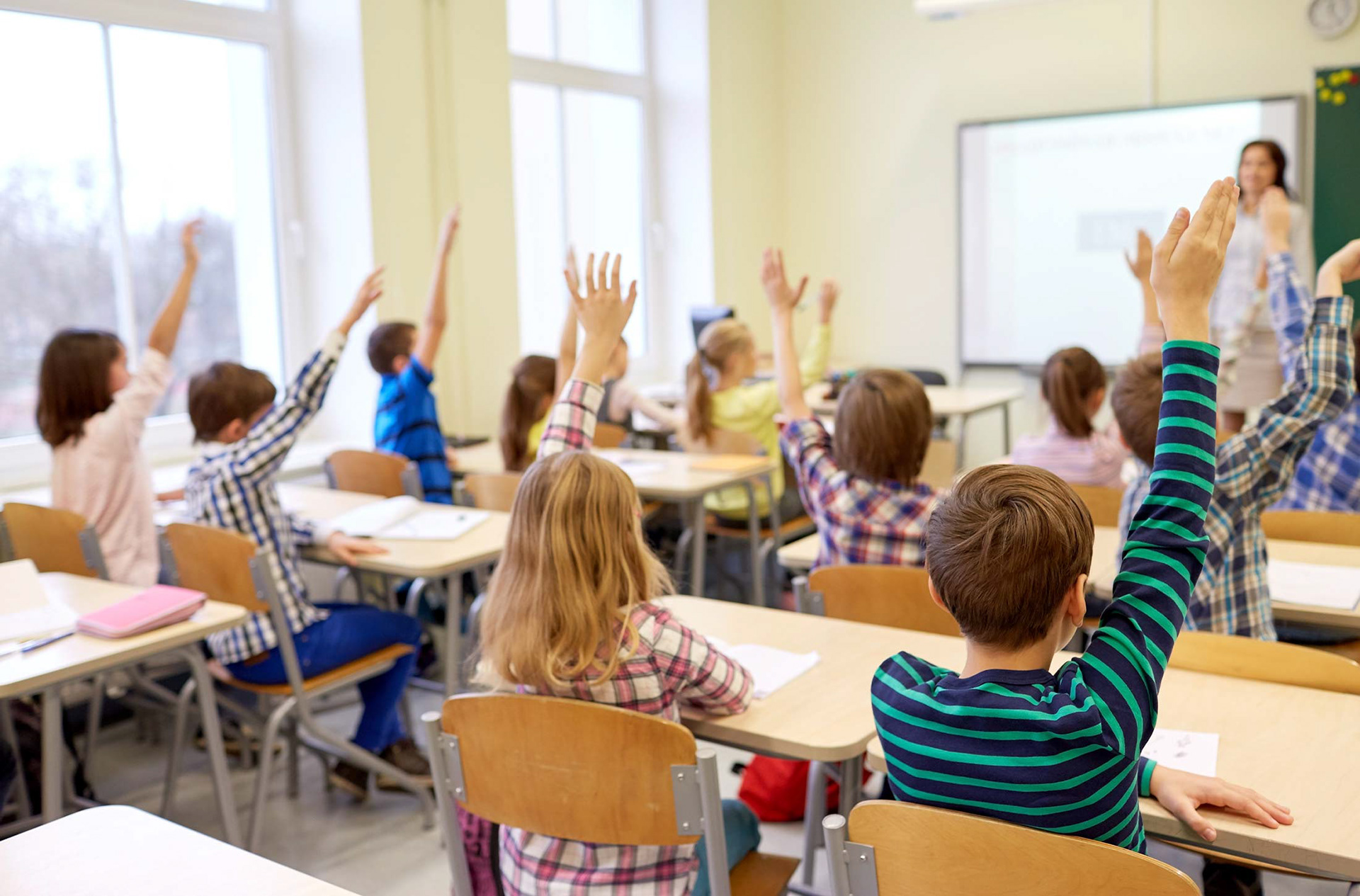 We also created a set of guideline documents for teachers and other staff involved in the survey, to help explain the background and the process.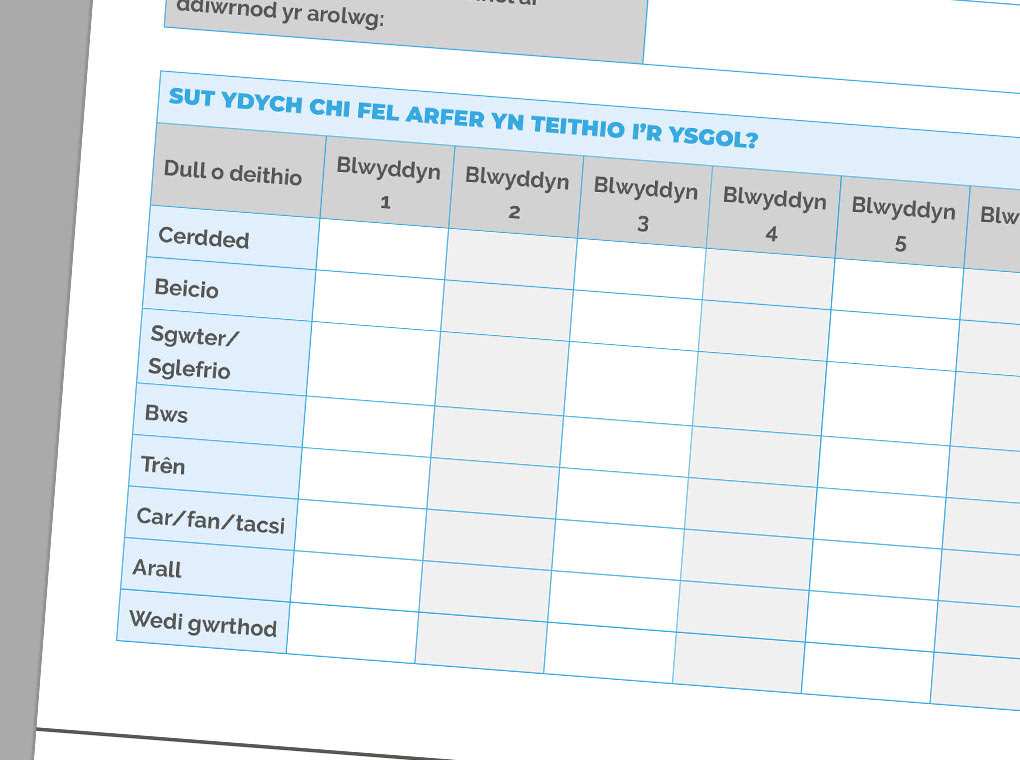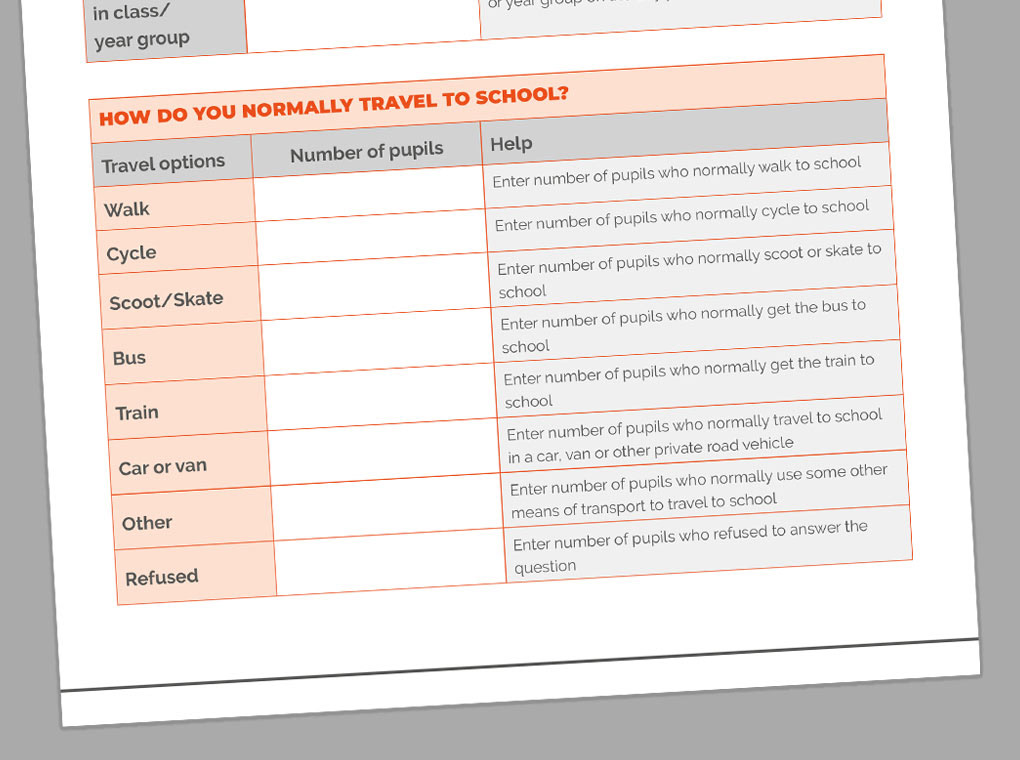 To reinforce the guideline documents, we also worked with Public Health Wales in producing this animation to further explain the process. View it below.